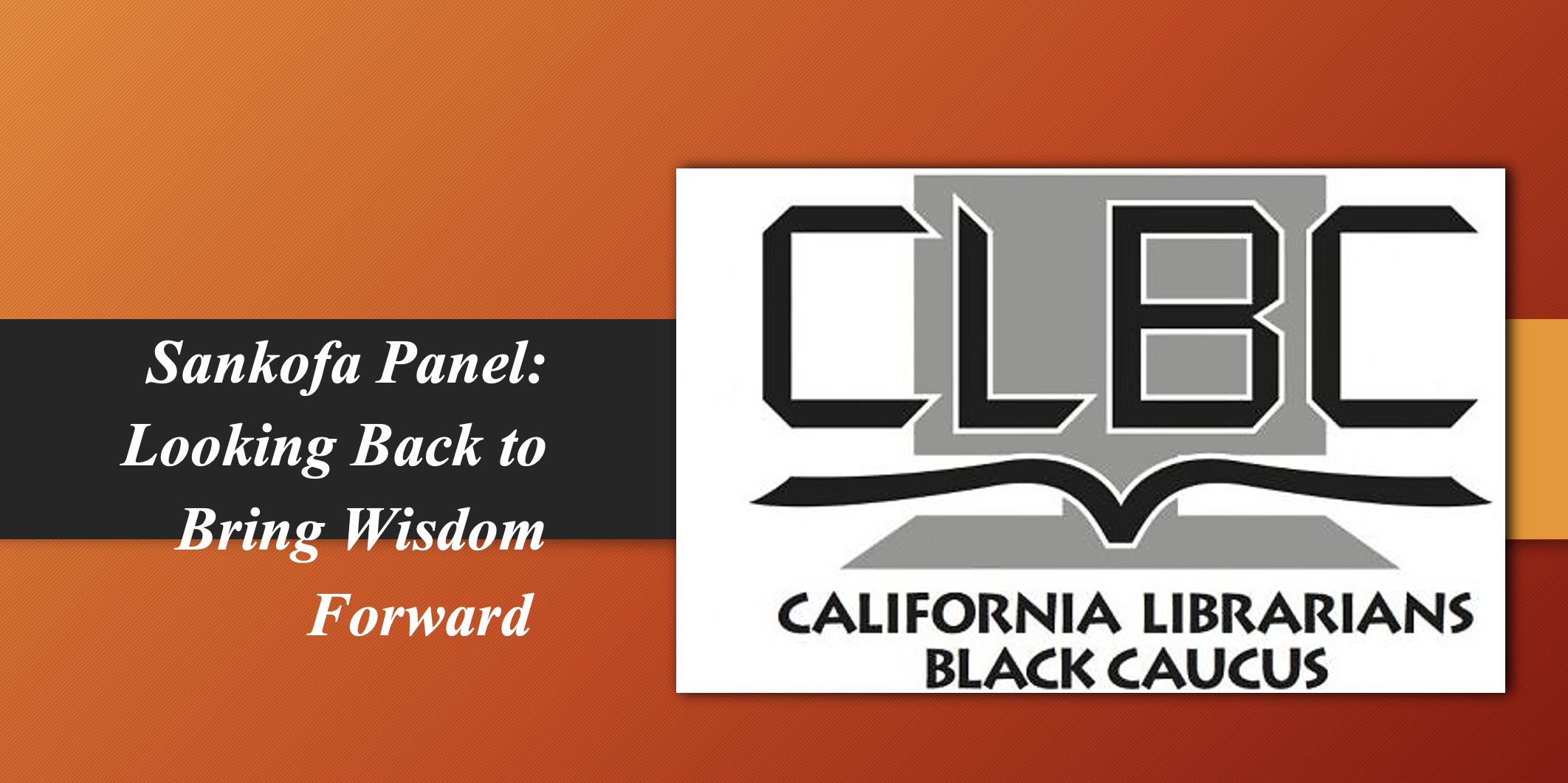 Press Release
California Librarians Black Caucus
June 30, 2022

On June 4, 2022, the California Librarians Black Caucus (CLBC) held its
program during the annual conference of the California Library Association
(CLA) in Sacramento, CA. The program entitled "Sankofa Looking Back to
Bring Wisdom Forward " was in recognition of CLBC's 50th anniversary. The
panelists consisted of Ms. Binnie Tate Wilkin, Librarian/ Storyteller, Dr.
Stephanie Brasley, Dean of the Library, California State University,
Northridge, and Ms. Dominique Dozier, Staff Librarian, Laney College,
Oakland, CA.
Ms. Wilkin provided an historical review of the organization,
and the others shared their vision for the future of the organization. The panel
was moderated by the CLBC president, Mr. Eric Brasley. Mr. Brasley also
unveiled the certificate of recognition from the California Legislative Black
Caucus. During the CLA President's Reception, Ms. Jene Brown, a member
of CLBC, and the fifth African American president of the California Library
Association, read her citation to commemorate the 50 years of CLBC's
success. It was a wonderful day of celebration that will
continue throughout the year of 2022.

Sankofa is an African concept meaning we should retrieve things of value
from our knowledge of the past.

The California Librarians Black Caucus is an affiliate of the Black Caucus of
the American Library Association. It was founded as a statewide organization
in 1972, to address inequities facing Black Americans in the library workplace.
Its charter expanded to support the provision of library and information
services for Black American communities and promote literature and
information by and about Black Americans. (www.clbc.org)

For additional information about the program, contact Eric Brasley
([email protected]).  
Click here to view slideshow presentation