Hi Everyone,
I'm putting together the digital portion of the CLBC poster session for CLA conference in San Jose next month. This years theme is: 40 years of CLBC, African American Librarianship Then and Now. We need your photos of CLBC members past and present.
Please include names/dates/places if relevant in the file name (ex: Pat Toney ALA 2011.jpg)
If you would like to be featured in our Member Profiles presentation please email me a picture of your face or you in action at work. I will also need a short profile, four to six bullet points with jobs, publications, volunteer positions or memberships. You may also include contact information. Below is a sample slide so you can see what it will look like (sort of).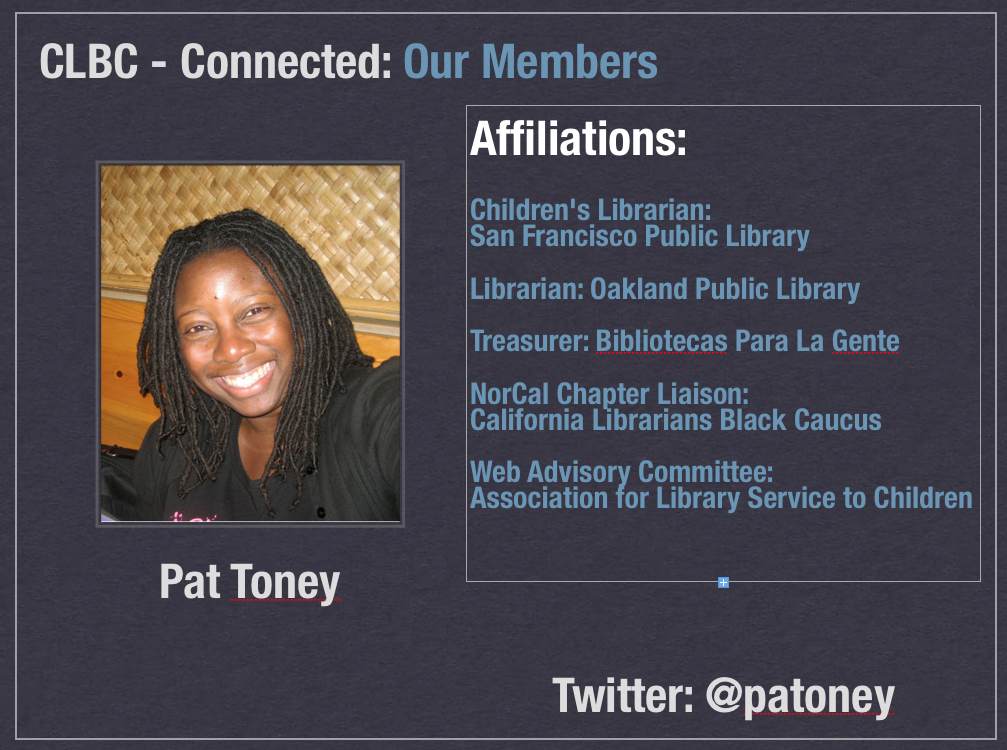 Please email: jburtonmail+clbc@gmail.com or email me your contact info and I'll send you a link to our Dropbox if you have a lot of files.
Deadline: ASAP or 10/20/12, 6pm
-Jenera Burton
Branch Manager
Oakland Public Library